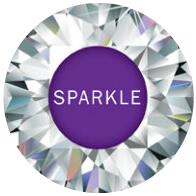 CUNA Diamond Award Winner
Box Elder CU has about $100 million in assets, but looking at their new credit union website design you'd think it was a billion-dollar credit union.
HFS Federal Credit Union
Member success stories are the true measure of success for HFS. Hence, our mobile-responsive design focuses on these stories.
View Website
Meridia Community Credit Union
We made Meridia's online brand beautiful by designing a simple experience for users and website managers alike.
VIEW CASE STUDY
Box Elder County Credit Union
We designed an experience both members and marketers love. Our mobile design won a Diamond Award for Box Elder.
READ STORY
Want more members and borrowers?
People visit your credit union website everyday. They're interested in becoming members or getting loans from your credit union. Unfortunately, most credit union websites do not provide effective user experiences. As a result, most people leave websites without taking any action. We can help. Credit union marketers and members love our website designs.
1. Learn
"Seek first to understand, then to be understood." -Stephen Covey
Our first step is to understand your credit union and members. That's why our process always starts with discovery meetings.
2. Plan
"If you fail to plan, you plan to fail." -Benjamin Franklin
Organization and planning are vital to all successful projects. Plans transform goals into actions and hopes into realities.
3. Design
"Design is everything. Everything!" -Paul Rand
Design isn't just how something looks. It's about how it works and makes you feel.
4. Measure
"When performance is measured, performance improves." -Thomas S. Monson
Without analytics, a website is of indeterminate value because you can't measure results.
5. Repeat
"If ever I believe my work is done, then I'll start back at one." -Brian McKnight
Sing it Brian! On a more serious note: the repetition of the previous steps is what makes a website better and better.