WordPress has a nifty feature that enables you to schedule your content. This feature often gets overlooked, but it can be a huge productivity booster for credit unions!
Why Schedule Posts and Promotions?
It's Friday, July 1st and you need to post a promotion or a blog post for Independence Day. That's three days away. You have plans to be in the backyard blowing up monster-sized packs of firecrackers, not posting content on the website.
You simply need a way to schedule your content to go live at a later date and time.
How to Schedule Posts and Promotions
Once you finish creating a blog post or promotion, just edit the time that the content will be published instead of publishing the content immediately.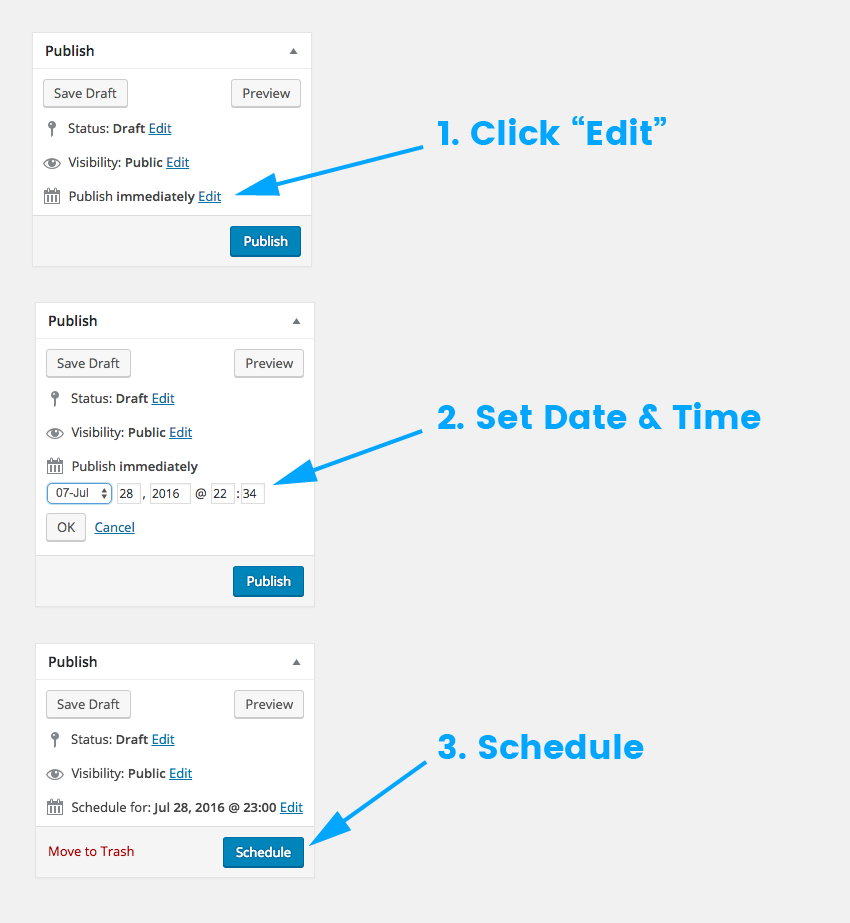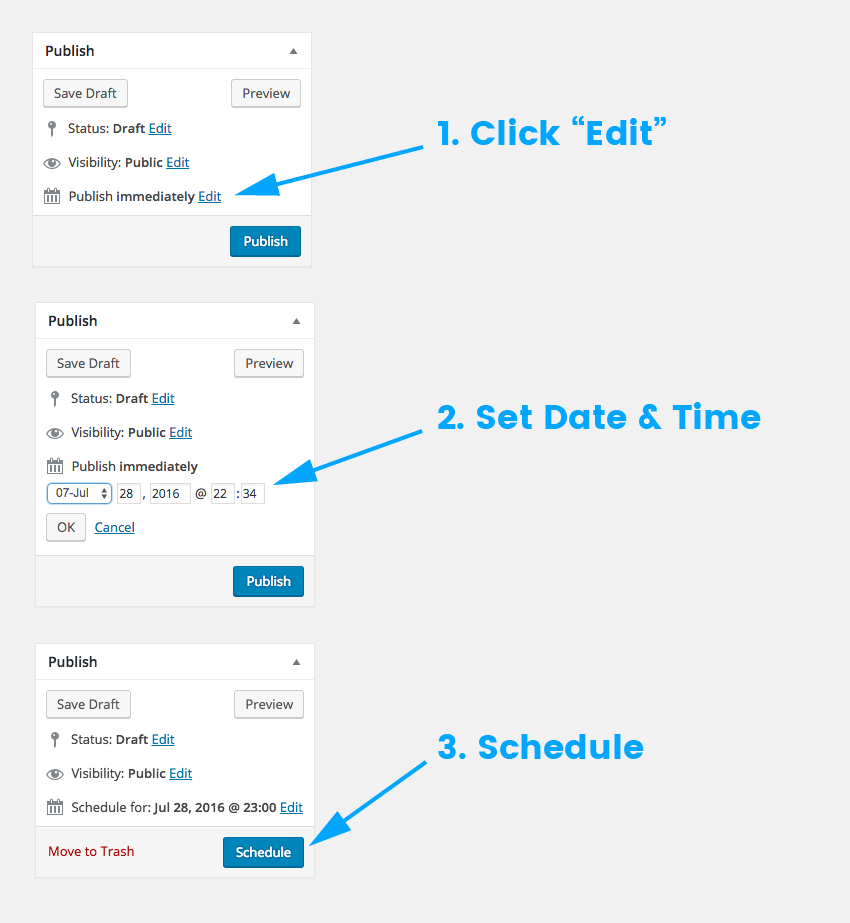 Congratulations! Now that you know how to schedule promotions and posts, you're even more of a marketing rockstar.
Get our crazy ideas and doable tips in your inbox.