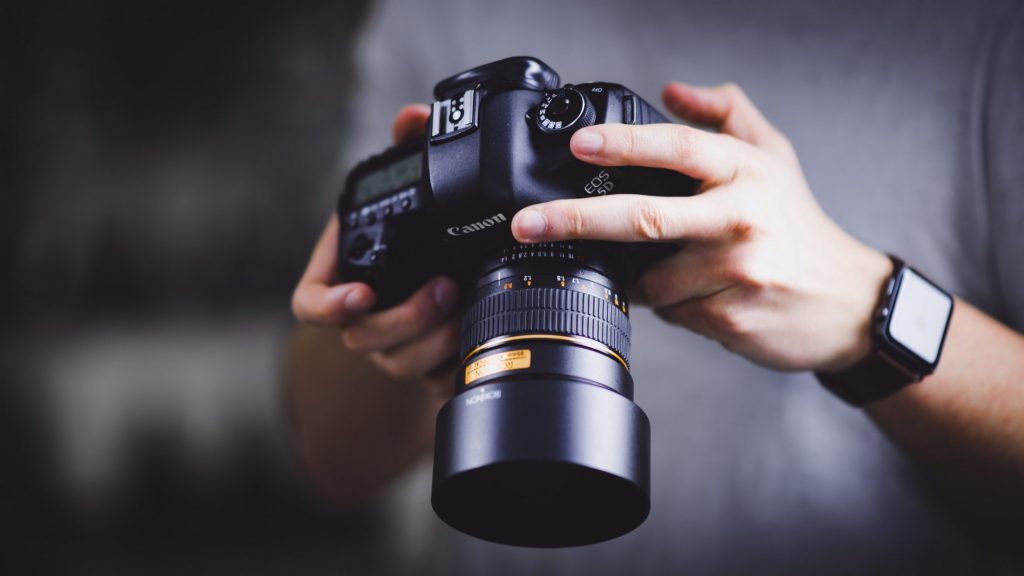 Marketing Experiments conducted an A/B test on authentic images vs stock images by testing an authentic photo of the client against a top-performing stock photo on one of the client's websites. The web page with the real photo had a nearly 35% higher conversion rate than the page with the stock photo. 
We've always known a picture is worth a thousand words—but this test proves the importance of picking the right picture. And in the case of your website, "right" means authentic. 
Let's take a look at the what, the why, and the how of authentic images.
The what
Nuno Silva, director of content at 500px, defines authentic photos as "the documentation of something real and actual—not a posed model and not post-processed into a hyper-stylic interpretation of reality." Authentic images look real, relate to your message, and explore everyday life. They can be photos, videos, or illustrations.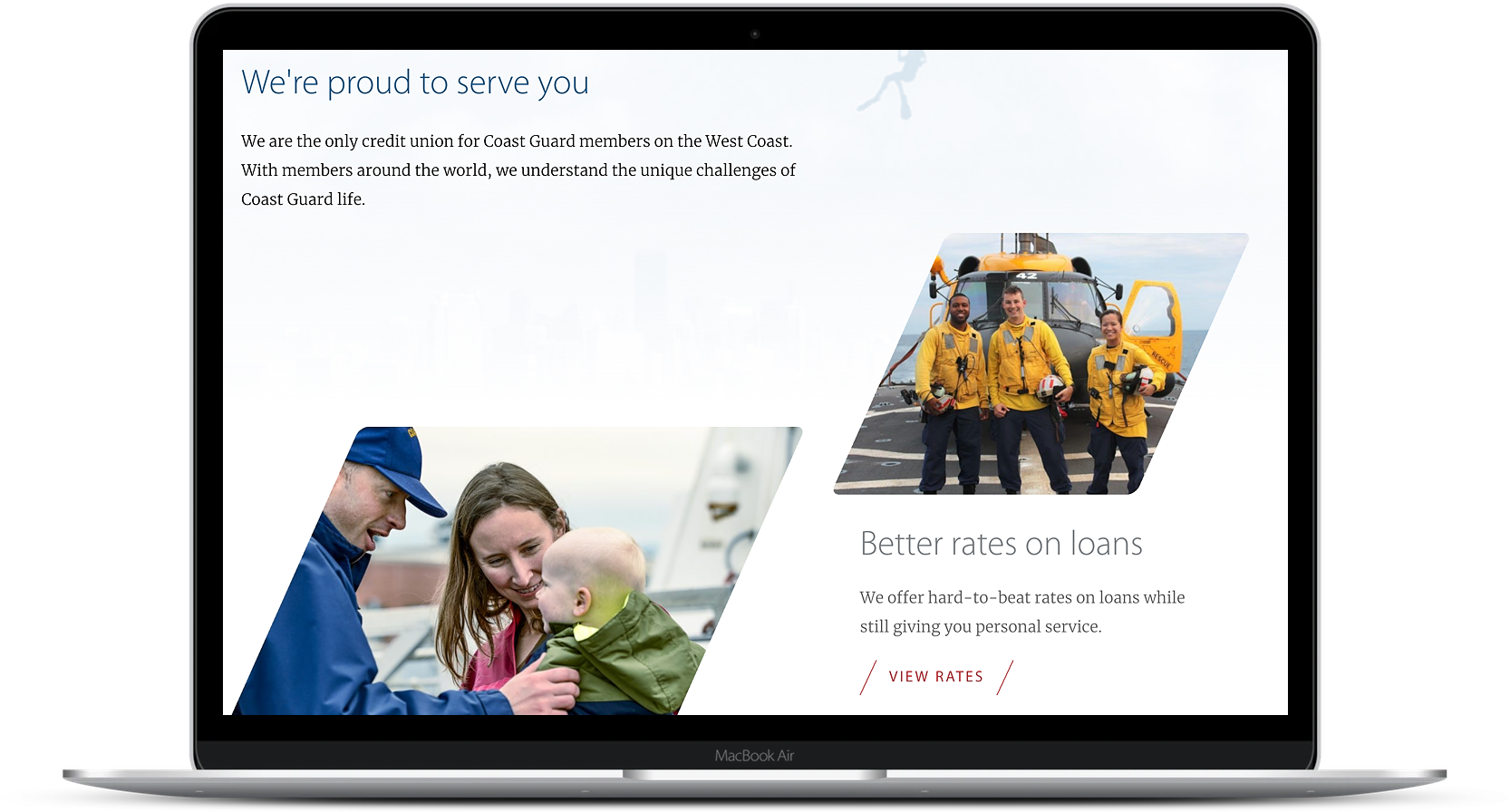 This website designed for SeaWest.coop uses authentic, engaging images throughout the site.
Authentic images are preferable to stock photos. We get it—stock photos are tempting. They're cheap and they're easy. And sometimes they are necessary. But while we're all for frugality, images might be one area where you don't want to skimp. In fact, according to ExpertVoice, studies show that consumers often flat out ignore stock photos they see online. So if your homepage is currently adorned with stock photos of smiling families or sales reps in headsets (like the one below Hubspot calls out), you might want to consider investing in either a photographer or photography lessons or work on finding more authentic-looking images.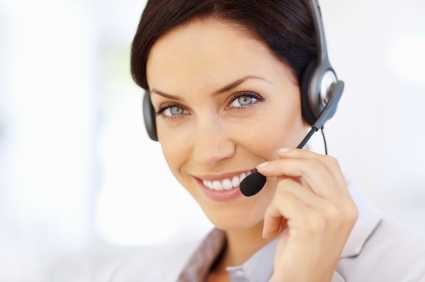 "13 Hilarious Examples of Truly Awful Stock Photography" by Hubspot
The why
So why put the effort into coming up with authentic images rather than plucking a generic stock photo from the masses available online? Authenticity produces a variety of benefits for your website.
Tell your story:

Visuals tell stories, and they are the perfect medium for conveying who you are and what you represent. Think about what message you are trying to tell, and then think about whether the images on your website reflect that. Are they the images you want associated with your brand? 

When you choose stock photos, you are using someone else's interpretation of the idea or emotion you are trying to convey. When you use authentic images, you can control what your website portrays, which is crucial since emotions play such a large part in the decision-making process. Intechnic compares using stock photography to using "someone else's vacation photos." You don't relive the same memories and emotions when you're looking at someone else's photos.
Make your website resonate:

Your website needs to create an instant connection with visitors if you want them to stay. People like looking at people. Using real photos helps them feel like they are interacting with actual people whom they can relate to and trust, while using inauthentic stock photos can create a feeling of distance or indifference. 

Stand out from the crowd:

If you place a stock photo on your website, you run the risk of using the same photo as one of your competitors. You're not going to stick out during their decision-making process if you're lumped in with the competition—you're just going to confuse customers. On the other hand, if you use your own photos or more authentic images, you can establish your unique identity and wow visitors when they enter your site.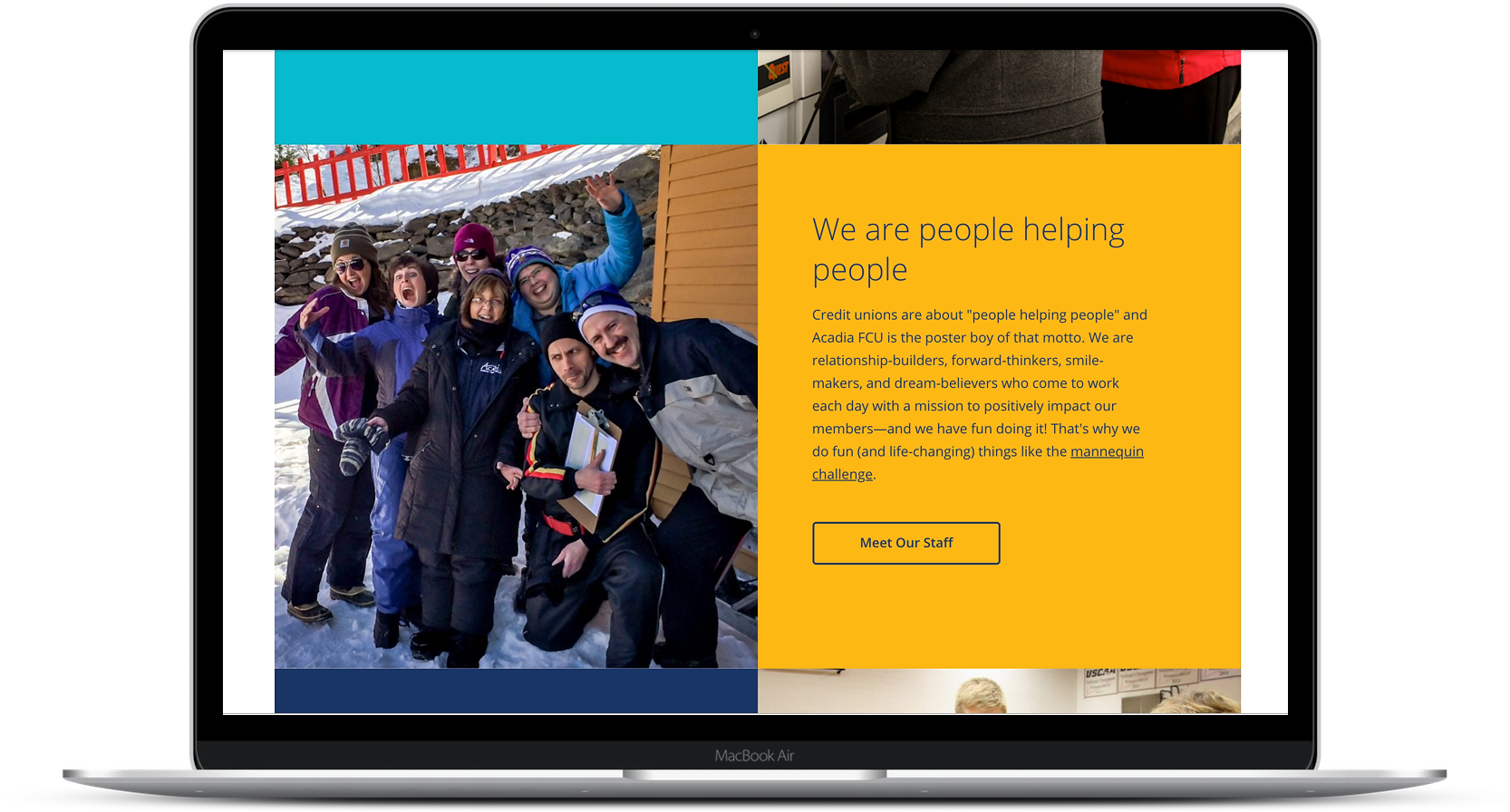 This webpage designed for Acadia Federal Credit Union uses authentic photos of actual Acadia employees taken by their Marketing Manager, Alison Voisine.
Improve website conversions:

Marketing Experiments' A/B test is just one of many examples of real photos resulting in increased engagement. After replacing a generic stock photo of people moving with a real photo of their team or truck, a moving company saw

45% more quotes

from their digital marketing.

Blue Compass's

web design team performed A/B tests across different websites and Facebook posts for clients in which they used the same content but showed a stock photo half of the time and a real photo or original illustration the other half. They reported that the real photo received more traffic, engagement, and time-on-page nearly every time. 

Avoid legal issues:

Using stock photos always carries the risk of lawsuits. Companies such as Getty Images have gone after companies who post stock images they don't have the rights for. You can avoid the potential headaches altogether by using original images. 

Protect your SEO:

In Google's

Guide to Material Design

, the company advises to "stay away from stock," as "photographic stock and clipart is neither specific nor interpretive" and "can feel inauthentic."

Blue Compass says

, "It's likely that Google will soon begin to give a search rankings boost to pages that contain quality, original images while pages with overused stock photos could receive a penalty in search."
The how
Gathering your own original images can seem like a daunting, pricey, and time-consuming task. But it doesn't have to be. You can go all out with a professional, but you can also opt for the DIY route. Just start somewhere and begin to build your library.
Make a plan:

Before getting started, work with your team to determine what you want to convey through your photography. Decide whether you want to be serious or playful, and stay consistent with your theme.

Take a walk around the office:

You are surrounded by potential "models" every time you walk through the office. Securing authentic images can be as simple as a quick office photoshoot with your smartphone to capture the people who work so hard every day to make your company vision a reality. Take photos of them interacting with each other and with your product. Make sure you are respectful and talk to people before snapping their photos, and remember to remove photos of people who have left the company. Remember that it never hurts to watch a few YouTube tutorials to improve your photography skills—take advantage of the resources so readily available.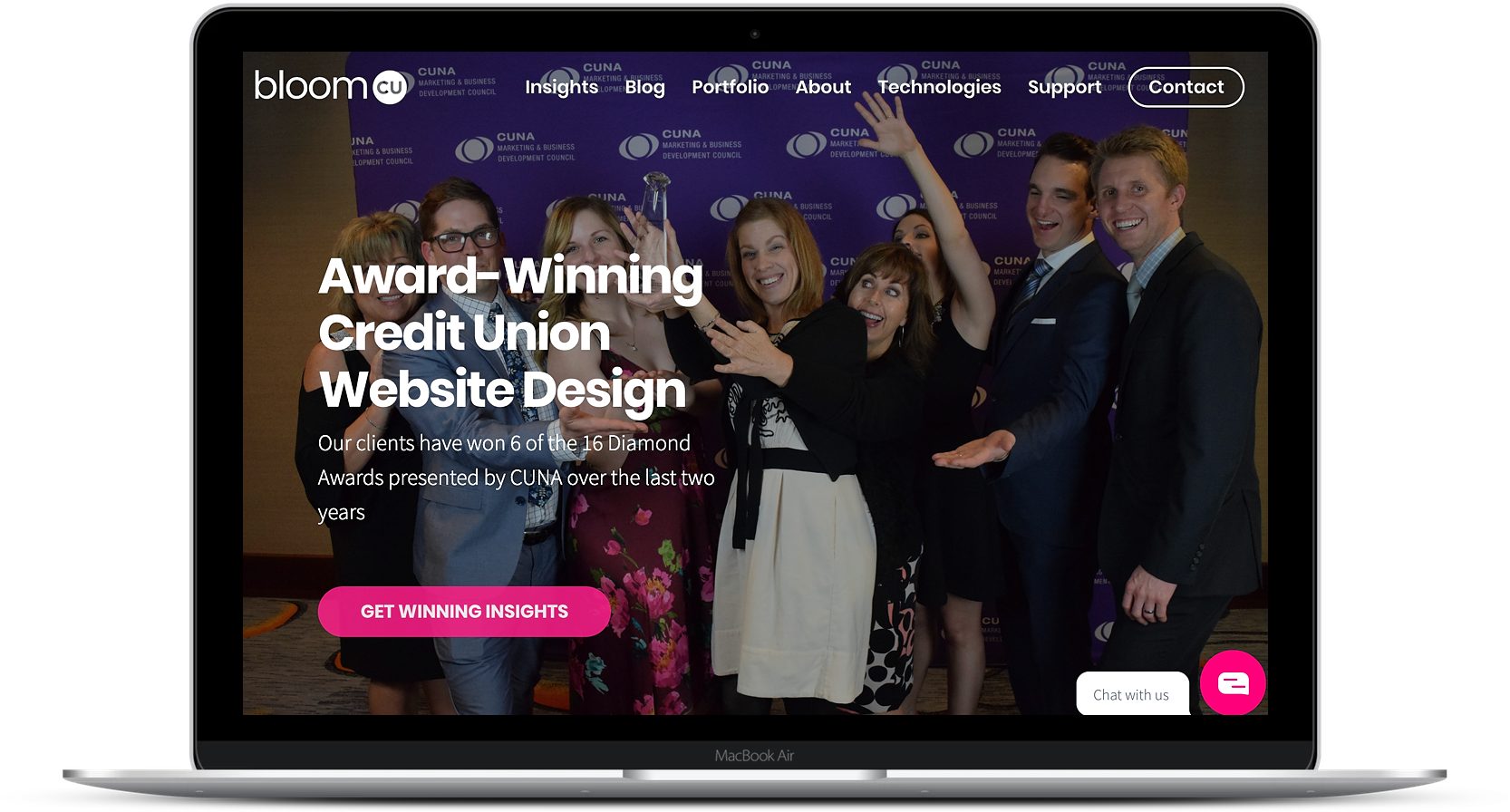 Our very own BloomCU team!
Hire a professional:

If you want to ensure higher quality photos, hire a professional photographer. In an article on Content Marketing Institute,

Buddy Scalera

says, "A pro can help you with more than just lighting and lenses that exceed the quality of your standard iPhone. An experienced pro can help you with composition and visual storytelling. The image will have the authenticity of actual employees and the quality sheen of a pro photo. If you can afford it, it's a win-win."

Focus on quality, not quantity

: When you use authentic images, you don't need many to make an impact. A couple of well-thought-out original images will allow you to connect with users far more than a dozen unauthentic images will. 
We realize that sometimes custom photography just isn't an option. In those cases, here are some guidelines for selecting the best stock photo options for your website. 
Pick an image that conveys the emotion you are trying to convey with your message. 

Select images that show motion or action rather than just a smiling person. 

Try to avoid images of people drawing charts or tables or holding signs.

Pick images in sharp focus and of high quality. 

Avoid images that look staged—opt for ones that look as real and original as possible. 

Choose images that grab attention but don't distract from your message. 

Show people who resemble your target audience. 

Ensure images are consistent with your overall brand. 

Do your research to ensure you're using a reputable source and using photos legally. Get this

Guide to Stock Photo Sites for Credit Unions: A breakdown of the best stock photo sites, both free and premium
While it might seem like a big investment upfront, taking the time and effort to produce and use authentic images will pay off in the long term. Make your site "you," and visitors will reward your efforts. 
For more insights on how to improve your website's performance, check out these award-winning insights.