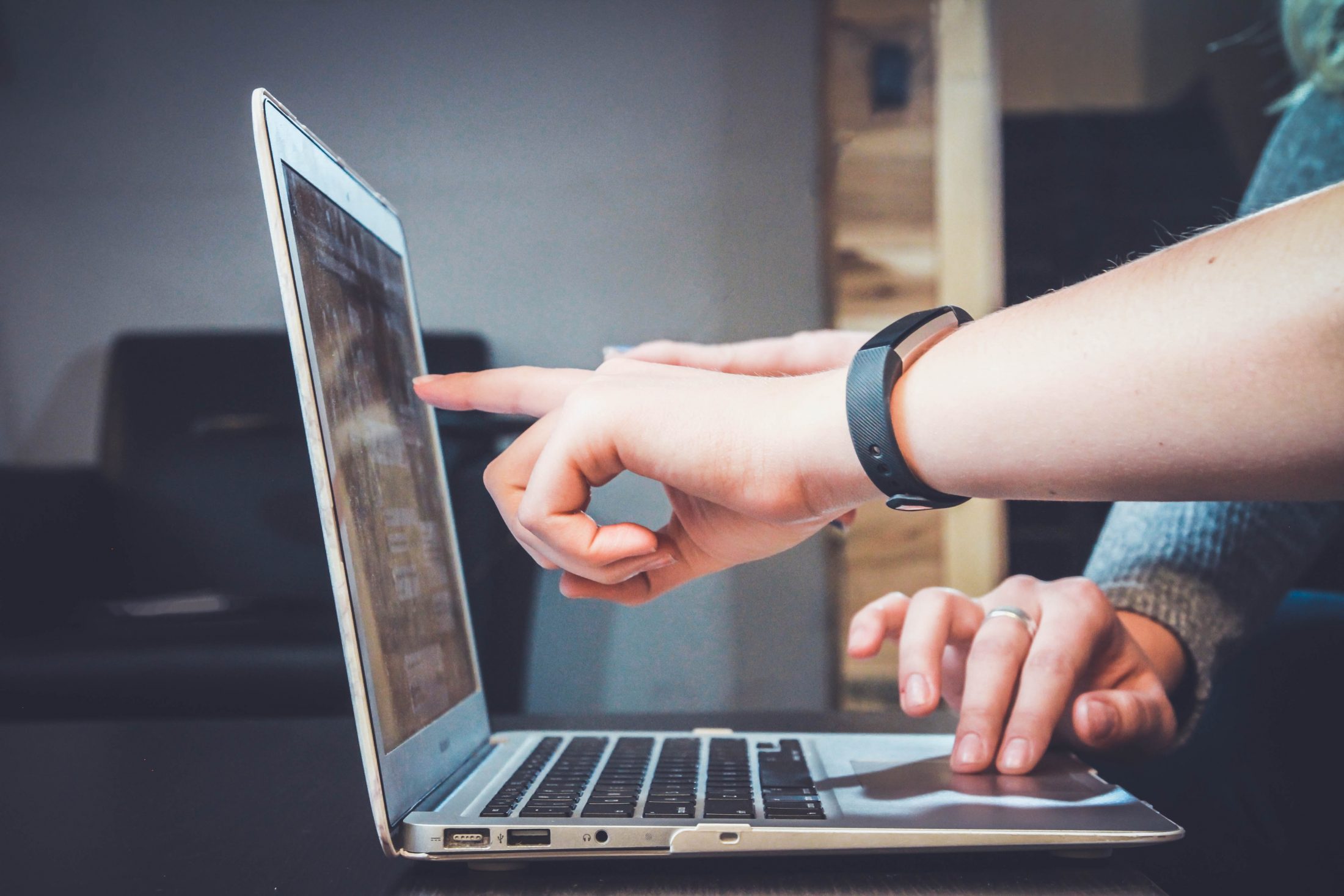 According to an article by MasterWord, studies show that when people are making major decisions (including those regarding financial matters), they are usually more comfortable in their first language, even if they can understand English sufficiently in everyday matters. In fact, 72.1% of consumers spend most or all of their time on websites in their own language, and 72.4% say they would be more likely to buy a product with information in their own language. 
2017 Census Bureau data reported a record 66.6 million U.S. residents ages five and older speak a language other than English at home—that number has more than doubled since 1990 and almost tripled since 1980. With this number continually increasing, it's crucial that your survey your own credit union boundaries to determine the makeup of native languages so you know how to best serve customers. If you only cater to native English-speakers, you are limiting the growth of your credit union and missing out on potential new customers. Translating your website can help you:
Expand into new markets.

Provide a better customer experience. 

Build trust and credibility with customers.

Increase traffic to your website.

Set yourself apart from the competition.
So say you've seen the light and want to tap into this broader audience by translating your website into Spanish—how do you start the process? You've got two basic options: use an automatic translator or a professional translation.
Machine translation
There is no shortage of tools to do the job, but they are not all created equal when it comes to accuracy. Since Google has officially deprecated its Google Translate widget, here are some alternatives. 
Microsoft Translator:

Free tool offered as part of Microsoft's search engine Bing. Allows you to translate entire websites and groups of sentences up to 5,000 characters.  

Reverso Localize:

Fee-based service that offers full functionality to translate, audit, and edit entire websites. 

WPML WordPress Plugin:

Powerful extension for WordPress websites that translates pages, posts, custom types, taxonomy, and menus. Licenses start at $29, but $79 gets you the full feature set. 

Lingotek:

Free cloud-based translation tool. 

Weglot:

WordPress plug-in with free and paid options available. 

Bablic:

Paid tool offering hands-off complete website localization solution.
Pros
Much lower cost (many free tools available)

Easily accessible 

Quick turnaround

Instantaneous translation to many languages
Cons
Less accurate

Lower quality can be offensive to your audience and make you look unprofessional

Less trustworthy

Can't translate context (just check out these Google Translate fails)



Professional translation
If you want to ensure the highest accuracy, hiring a professional translator is the best way to go. Ideally, you should hire someone who is skilled in both the Spanish language and credit unions so that they are familiar with the terms and regulations involved. 
Here are some tips for hiring:
Determine whether you need a freelance translator, a translation company, or someone on staff full time. 

Check the qualifications of the translator. Remember that being bilingual and being a qualified translator are two very different things: someone who is bilingual can speak two languages fluently, while a qualified translator is bilingual but also understands the linguistic and cultural disparities between the two languages. 

Evaluate education level, number of years of experience, area of specialization, and professional certifications. 

Be informed on the going rates for your project because pricing varies widely in this industry. Some charge by the word or page while others quote per document or hourly rate.
Pros
Higher quality and more accurate

More trustworthy

Translator can interpret context, navigate industry jargon and idiomatic differences, and find alternatives when literal translation is not possible 

Work is reviewed after initial translation
Cons
Much more expensive for the translation and website functionality (

CostOwl

reports that on average, per word rates are between $0.06 per word to $0.40 per word and hourly rates can range from $25 to $150 per hour, and editorial costs may cost an additional $20 to $100 per hour.)

Takes longer, both to get the content translated and then to manage the content in your website's content management system 
Growing your credit union
If you're serious about offering your services to a multilingual audience, we recommend going with a  professional translation. Think about it—would you feel comfortable banking with a credit union that doesn't speak English perfectly?  Check out one of our clients, OAS FCU, who used professional translation so users can now seamlessly toggle between the English and Spanish versions of the website. Invest upfront for an accurate, polished translation that customers can trust, and you'll be rewarded later.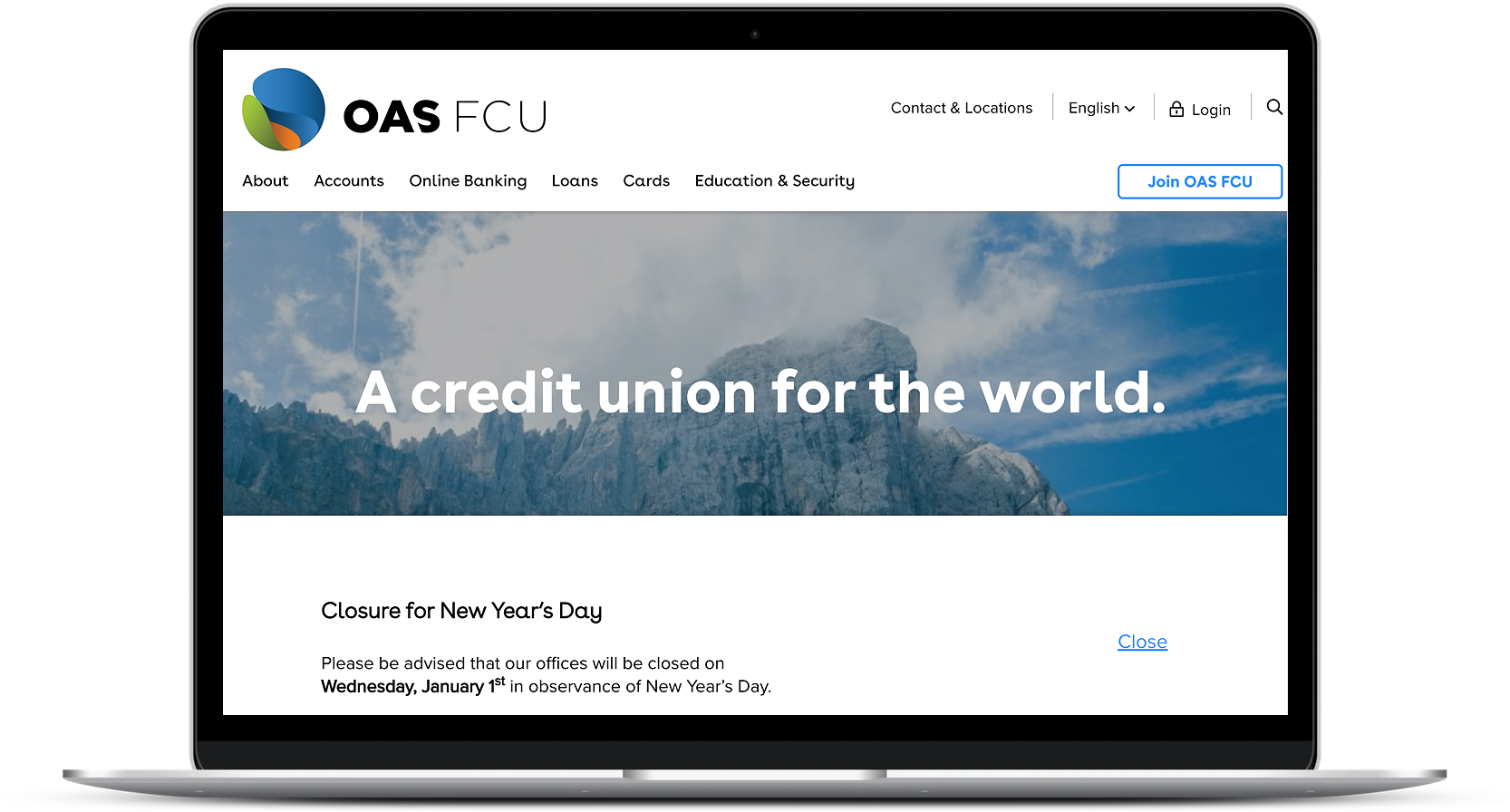 English version of OAS FCU's website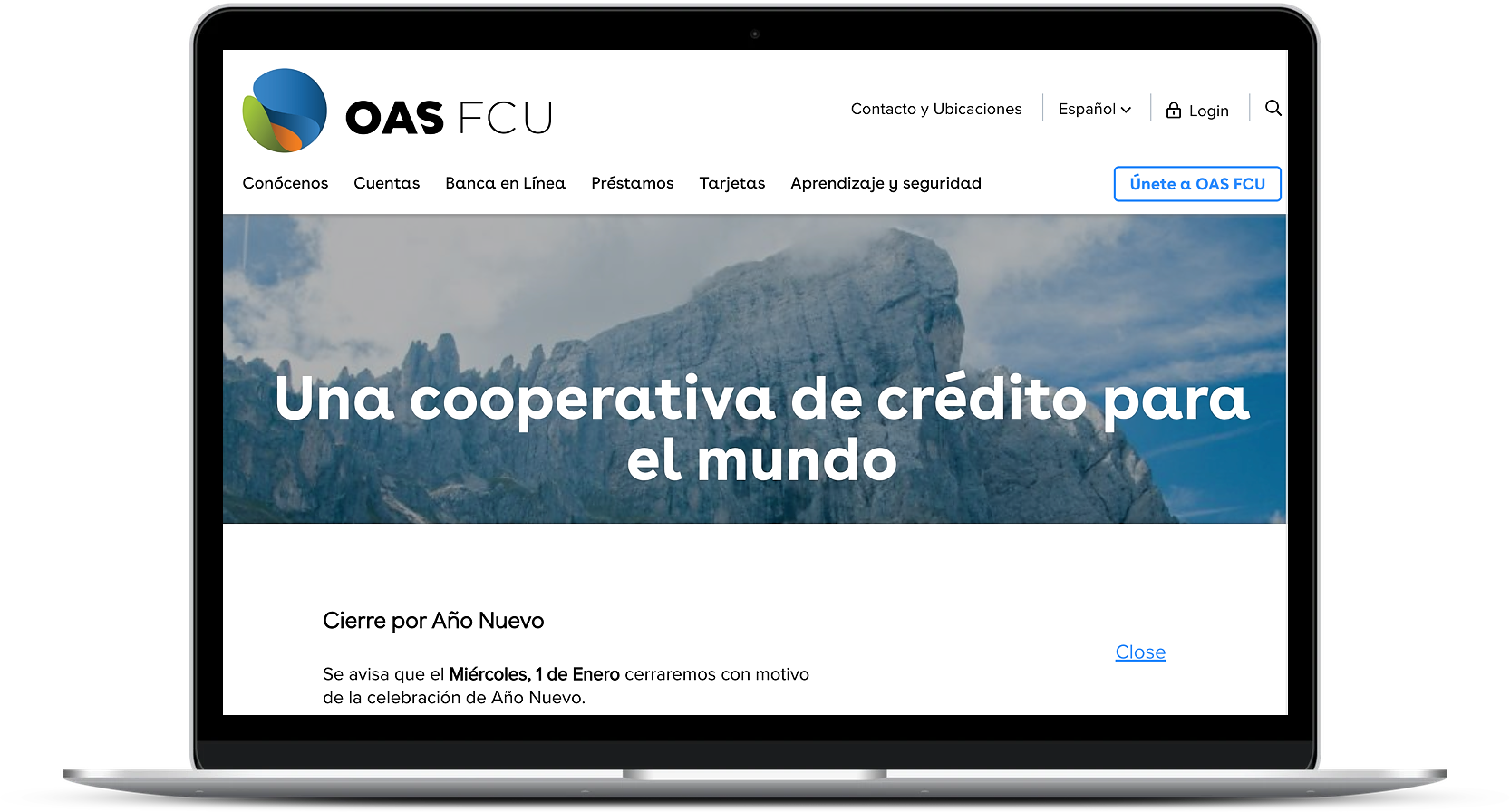 Spanish version of OAS FCU's website